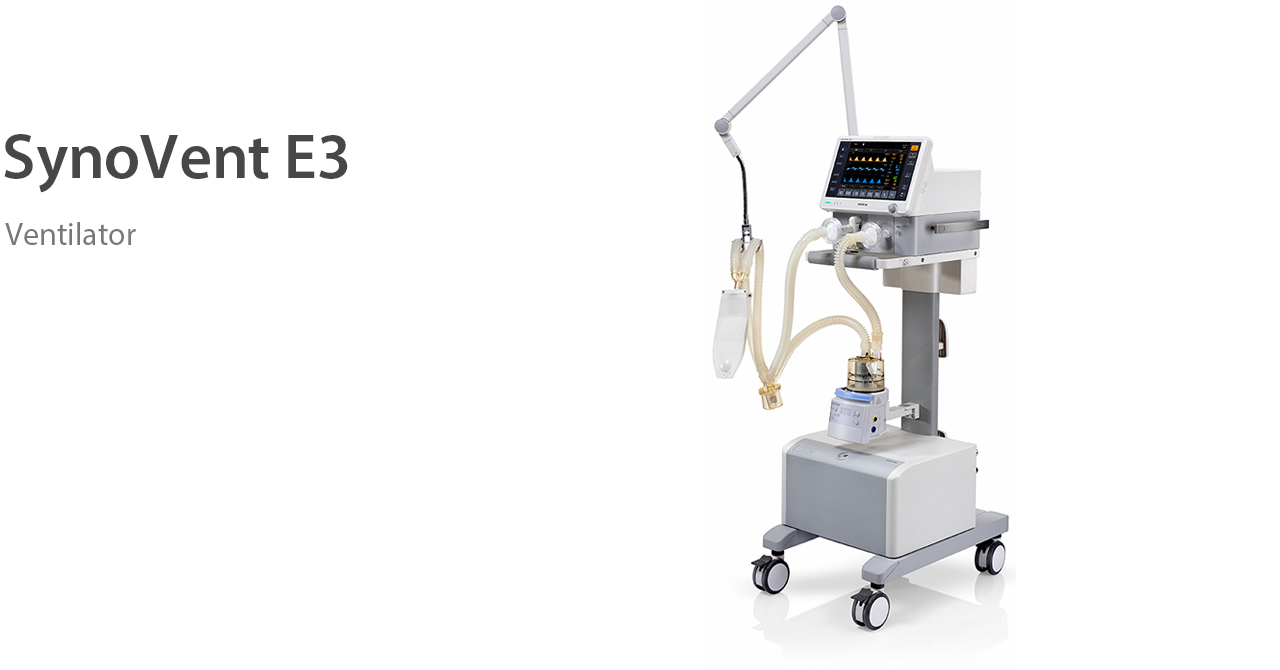 Features
The SynoVent E3 ventilator provides advanced ventilation modes and functionality, as well as a modern, easy-to-use interface to enhance the efficiency of your clinical workflow.
With intuitive user interface, it allows quick and easy control over ventilator parameters and settings. The 10.4 inch screen can display up to 3 simultaneous waveforms or 2 loops. With a modern user interface that combines a touch screen with direct access knobs, the user can quickly learn to navigate the SynoVent E3 and put all of its features into clinical use.
With support for invasive, non-invasive ventilation and high flow O2 therapy, the E3 can fulfill different clinical needs. It supports multiple advanced ventilation modes, such as Duolevel, APRV, PRVC and PRVC-SIMV. Mindray's leading gas analysis technology can be integrated to enable EtCO2 monitoring.
The SynoVent E3 also ensures data continuity by connecting to Mindray patient monitors through the BeneLink and e-Gateway modules. In this way, the ventilation data can be transferred seamlessly to the HIS and CIS systems with ease.
The optional C3 compressor can be integrated to secure ventilation in an environment without central gas supply. The SynoVent E3 can also be configured for mounting on a trolley or a pendant to further adapt to different clinical scenarios.